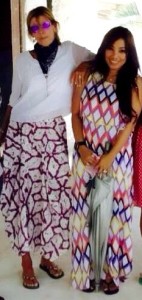 Shi-Taz is excited to present the"Twenty Four" line.
Arriving from Bali in June.
Twenty four is very significant to me and hopefully it will make an impact on you as well.
24 is the year I stopped aging.
24 is my favorite number.
24 is how many pieces there are in my new Collection.
24 is how many hours there are in a day for you to decide what to wear.
When you see my new designs it should take you no more than 24 seconds to know this is what you just have to wear.