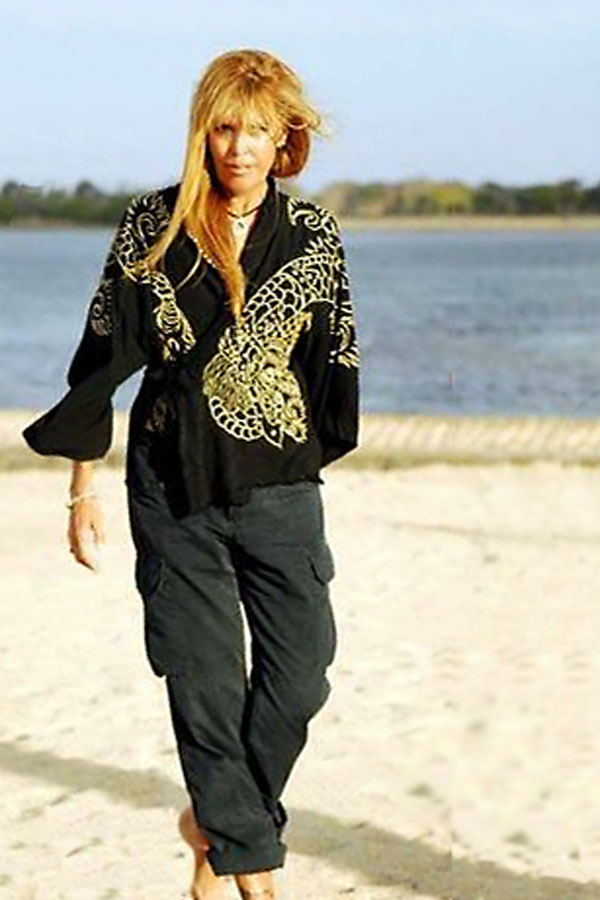 Shi-Taz was created by an ordinary girl living an extraordinary life in Bali. I was so inspired the first time I came to The Island of the Gods by the sheer beauty of everything I saw I just knew I had to create something. And that something came to me in the form of a unique style of clothing. I watched the Balinese
woman in their elaborate costumes attending ceremonies with baskets of offerings balancing precariously on their heads. I saw Ricefield terraces that went on forever. I fell in love with the beaches and people selling everything from sarongs to woodcarvings. I listened to the gamelan and music from the local villages every night and I had to share this with the rest of the World And thus Shi-Taz was born and thrived until about 5 years ago when I just lost my creativity and myself for awhile.
Something magical happened to me this year. Actually 2 things at once. My best friend Lana Tam who had disappeared for 15 years from my life came back and it was as if time stood still and we just picked up where we left off. I was so happy and that was enough but then she did something miraculous. She told me how much she had always loved my designs and wanted to see more. That day she backed me up in every way possible and became my business partner. And with that I was off to Bali with the confidence I needed and someone who believed in me so much she was willing to risk a lot knowing I would succeed.
Then the second miracle occurred. It seemed Bali had fallen as madly in love with me as I was with Bali and I became more creative then I ever have in my life. I not only printed my own materials from my own designs but for 3 months I payed attention to every detail as if each piece were a child. All of of my many friends jumped in to help or support me in some way. Every single one of you lifted me up and cheered me on and I thank each and everyone of you so much because I have just finished the most amazing collection of my life and I am so excited to let the World be part of this. I've brought Bali home and I welcome everyone to take part in this journey by wearing my designs.
My new line is simply called 24
Because it is my favorite number
My lucky number
My age in my heart
And just because I like it…..